Thursday, April 13th
Opening Keynote Session: Combating the Climate Crisis
Kate Simonen, AIA, SE, Director, Carbon Leadership Forum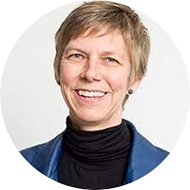 Kate Simonen, AIA, SE is the founding director of the Carbon Leadership Forum and Professor of Architecture at the University of Washington. Connecting significant professional experience in high performance building design and technical expertise in environmental life cycle assessment, she works to spur collective action to bring net embodied carbon to zero through cutting-edge research, cross-sector collaboration, and the incubation of new approaches.
Kate directs the research of the Carbon Leadership Forum. Under her leadership, the Carbon Leadership Forum has become globally recognized for advancing embodied carbon data, methods and policy, as well as inspiring and empowering collective action through the online and in person communities.
Keynote Luncheon Presentation: Carbon Accountability | Designing The Future
Joan Glickman, Senior Advisor, Building Technologies Office, Office Energy Efficiency and Renewable Energy, U.S. Department of Energy
Joan Glickman serves as the IRA Program Management Expert in the U.S. Department of Energy (DOE) Office of State and Community Energy Programs (SCEP). In this role, she is leading the development of program requirements for the forthcoming DOE Home Energy Rebate Programs, an $8.8 billion investment that will fund upgrades for U.S. homes. The home energy rebates will help American households save money on energy bills, upgrade to clean energy equipment and improve energy efficiency, and reduce indoor and outdoor air pollution.
Prior to joining the Home Energy Rebates Team at SCEP, Joan served as the Program Manager for the Residential Buildings Integration program in the DOE Building Technologies Office. In that leadership role, Joan oversaw DOE's investments in research, development, and partnerships focused on decarbonizing residential buildings. Joan also previously led the DOE's Advanced Building Construction Initiative (ABC), which makes transformative investments construction and renovation technologies that reduce the time and cost required to complete deep energy retrofits and build low-carbon new construction.
Joan has nearly 30 years of experience at DOE and has held various leadership positions, including leading the creation of the DOE Home Energy Score, developing a test program for biofuels, and serving as Deputy Director of the Federal Energy Management Program.
Friday, April 14th
Keynote Luncheon Presentation: Implementing Denver's Building Performance Standard Legislation | An Owner's Perspective Panel Discussion
Stephen Shepard, CAE, Executive Vice President, Denver Metro BOMA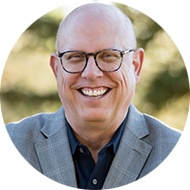 Stephen Shepard, the Executive Vice President of BOMA Denver Metro, and loves seeing the Rockies every day from his office. Stephen is no stranger to BOMA as he also served in the same role for BOMA Austin 2015-2019 and BOMA Oakland/East Bay starting in January 2012. He is a Certified Association Executive (CAE) and has been an active member of the association industry since 2003. Stephen has worked for other associations in the role of training and development, conferences, membership and was the Chief Operating Officer at the American Accounting Association in Sarasota, Florida.
Celeste Cizik, PE, CEM, LEED AP, PMP, President/ Existing Buildings Director, Group14 Engineering, PBC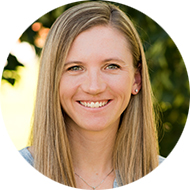 As the President and Director of Existing Building Services at Group14,Celeste's role is to lead a team of experts to deliver technical energy services that  will improve building operation and reduce carbon emissions.She has 20 years of experience  in the building systems field including mechanical system design,retro-commissioning,energy audits,building analytics,and decarbonization studies. Celeste and her team have provided electrification and building performance policy technical support  for the City and County of Denver and the State of Colorado. She is an instructor for the Building Operator Certification (BOC) program and presents at conferences  nationally.
Jamy Bacchus, PE, LEED AP BD+C, BEMP, Associate Principal, ME Engineers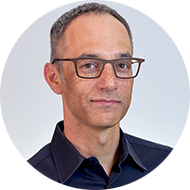 Jamy has been a mechanical engineer and sustainability advocate in commercial buildings for nearly 30 years serving as design engineer, policy analyst, code consultant, energy modeler, energy auditor, professor and mentor. He works at ME Engineers managing their sustainability and modeling group. He is the current Chair of the USGBC's Energy & Atmosphere Technical Advisory Group to the LEED rating system. He liaises with ASHRAE Standards 90.1 and 189.1 working groups on carbon metrics. He was a voting member of 2022 Denver Energy Code and Green Code committees. He regularly presents at ASHRAE and Greenbuild conferences on energy and carbon emissions from the built environment.
Jon Buerge, Chief Development Officer, Urban Villages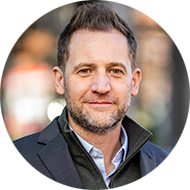 Jon is the Chief Development Officer at Urban Villages, responsible for new company acquisitions, corporate growth, and strategic positioning of all real estate assets. Previously, Jon oversaw real estate and expansion activities for national restaurant chains as Director of Development and Real Estate for CraftWorks Restaurants & Breweries.
Jon earned a JD and MBA from the University of Colorado, where he served as both student body president and chair of the CU Honor Council. He received his bachelor's degree in economics and business finance from CU as well. Currently, he's a voting member of Denver's Climate Action Task Force. He also serves as Chair of the ULI Building Healthy Places Committee, and is a board member of the Denver Park Trust, the Denver Business Improvement District, the Downtown Denver Partnership, the LoDo District, and the High Performance Buildings Committee, guiding building policies for the City of Denver.